As soon as we think about navigation apps, the first that comes to mind is Google Maps. It is the most recommended app. It is updated and improved regularly. Google was on top of navigation apps throughout the past few years. But there are lots of alternatives in case you are not using Google Maps. Most navigation apps work the same way. You choose the directions, then follow along to the destination, and that's all. Each navigation app does it a little bit differently. We are going to discuss some of the best GPS (GPS stands for Global Positioning System) and navigation apps for Android
uTrackme GPS app
Cost: Free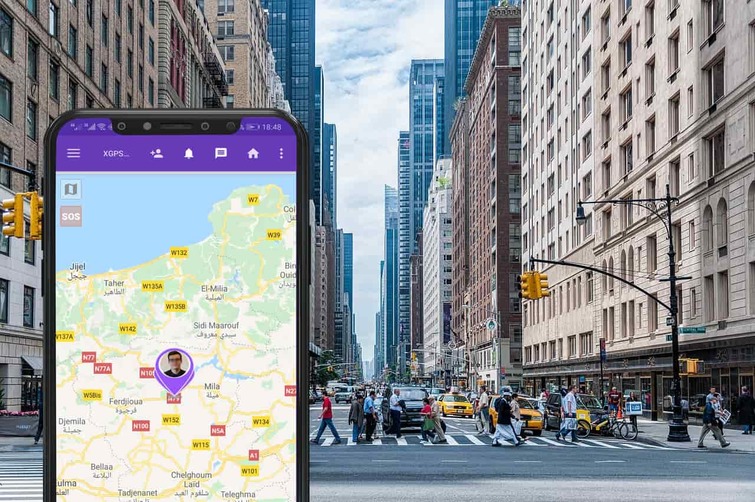 uTrackme GPS app is a great Gps app to track a cell phone location for free.
The main features of uTrackme GPS Tracker App are:
Accurate location tracking to within 12 meters using phone GPS accuracy.
To limit the tracked user to a specific area, the app will notify you if the user enters or leaves this area.
View location history of your kids, your family or your beloved ones.
Monitor your child's and your family member's location at any given moment.
Save your car parking location to find it easily later.
Using this app is the perfect way to ensure your child's or family members are secure safety in the real-world, especially when you want to give them some freedom to travel on their own, download it now on Google Play Store.
BackCountry Navigator
Cost: Free / $9.99 / upward to $29.99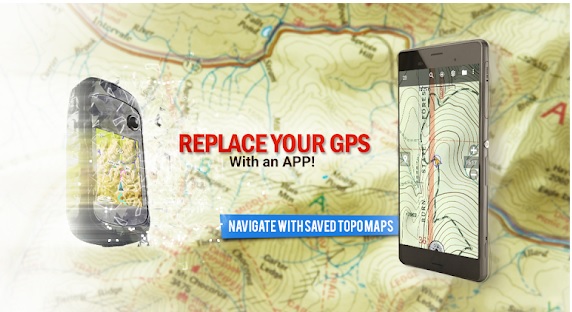 BackCountry Navigator is a great navigation app for hikers. It is fairly costly but what you get will be quite a few offline maps. It is the best choice for areas where data services do not exist. There are a couple of fun features too. You are able to add favorite spots and mark to the map, check various paths, and much more. Additionally, it has a couple map options. Purchasing the app gets you unlimited, ad-free usage of the app. It is good, but make sure you test it before purchasing it. It's a bit expensive.


HERE WeGo Maps
Cost: Free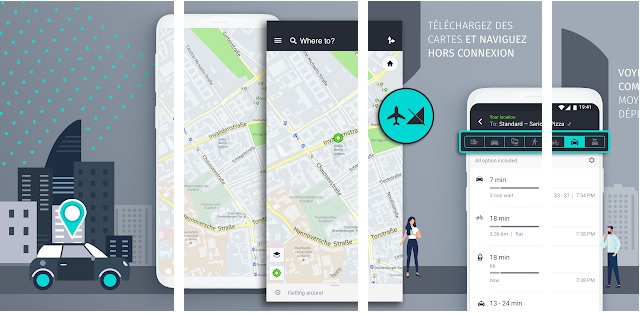 HERE WeGo is a serious competitor to Google Maps. It comes with an easy, elegant interface with mapping options all over the world. It is possible to download offline maps for usage in your area. It's a good option for areas with data connections problem. HERE also gives you information (whenever available) about traffic, public transit maps, and you have the ability to save places for quick directions later. It is totally free to work with. There's also an app to alter maps.
MapFactor
Cost: Free using in-app purshase
MapFactor is not as a popular navigation app choice as precedent apps. It features the basic navigation and GPS features. It's based on OpenStreetMap. This means you may get a completely free offline maps which are updated frequently. There are other paid map options too. Other features include voice directions, cross-border routing, 2D and 3D modes, day and night themes, and much more. This GPS app also includes support for many countries around the world.


MapQuest
Price: Free (with ads)
MapQuest has experienced many redesigns through recent years. But it is the exact same service we know. It uses the typical turn-by-turn directions. Additionally, there are other features like live traffic updates (whenever available), re-routing directions based on traffic, and a support to locate cheaper gas. You may also use it to call a tow truck in case you crack down. It is not as great as Google Maps or as an impact in discovering cheap gasoline as GasBuddy.


Maps and Waze
Cost: Free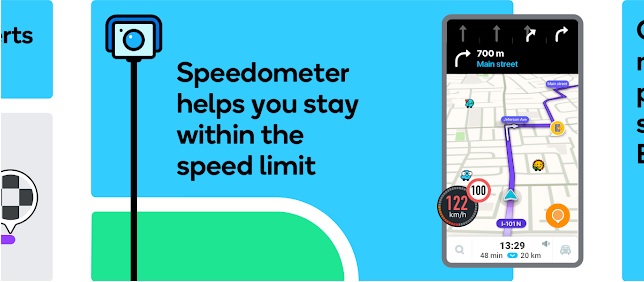 Google Maps And Waze are equally superb GPS apps. They're owned by Google. It comes with a lot of places, directions, street photos of the majority of locations, and reviews too. Furthermore, it has accessibility features and also you can download maps to use when you are offline. Waze is easy to use. It is fantastic for directions, particularly on road trips or everyday commutes. It uses data to information such as traffic jams, police locations, along with other useful data. Additionally, Waze includes a great deal of cool voices for navigation. Both of them are very good, even if they serve various kinds of individuals.
Maps.me
Cost: Free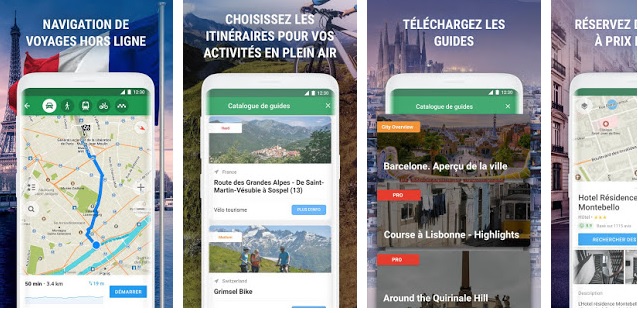 Maps.me is just another navigation and GPS app. It supports offline maps, and turn by turn directions and updated maps through OpenStreetMap. There's also bookmarking places, offline searching, traffic info (where accessible), and global support. It is almost as good as Google Maps. It should do the job for most people. Some have reported a few problems, but no worries, nothing is perfect. The app is totally free, no in-app purchases. Just some ads, but they are not a big problem.


OsmAnd
Cost: Free / upward to $8.99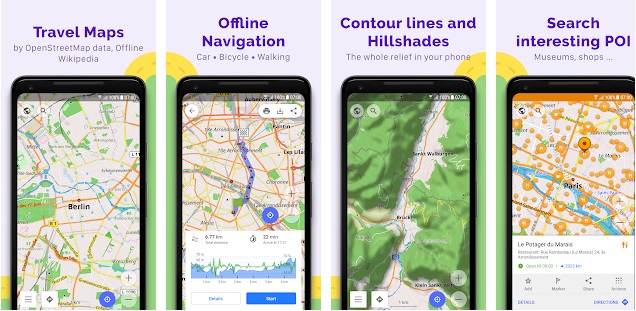 OsmAnd Is a different navigation app. It is suites directly the folks who need offline maps. It's possible to download a lot of these and the majority of them are fairly excellent. The free version of the app has a downloading limit. It's possible to purchase extra downloads via in-app purchases.
Several other features include turn-by-turn navigation, an offline research, maps for things apart from driving, and much more. It is probably not as good as HERE or Google Maps for internet usage, but it's one of the excellent offline GPS apps available at the moment.
Polaris GPS Navigation
Price: Free / $0.99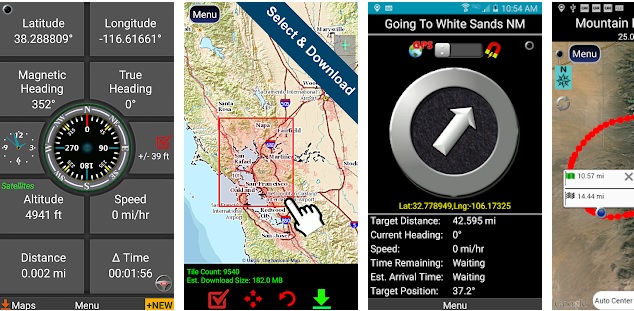 Polaris Navigation attempts to function as all-in-one navigation app and generally it succeeds. You can choose whatever source such as Google Maps, OpenStreetMap, MapQuest maps, and Cycle Route Maps. Additionally, it includes multiple coordinate formats, route recording, an exceptional waypoint management system, along with your normal stuff like turn-by-turn directions. Additionally, there are a few options for activities including hiking, camping, fishing, hunting, and more. The UI looks dated, but it functions well.
Sygic: GPS, Navigation, and Offline Maps
Price: Free / $13.99 / $17.99 / $29.99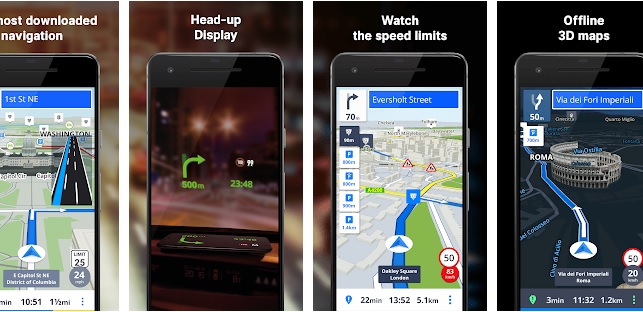 Sygic Is a common navigation app with over 50 million downloads so far. Like many others on this blog, it offers downloaded maps for offline usage except that it uses TomTom maps. It has the typical options such as for instance turn-by-turn, voice guided directions including voice-spoken road names, alternative paths, and a speed limit screen. It's possible to unlock extra features by buying one of the 3 premium versions. The $13.99 alternative provides you basic features, the $17.99 choice adds real time traffic updates, and also the last cost tier provides you everything. It is costly, but it's not a subscription.


Scout GPS Navigation
Price: Free / $24.99 per year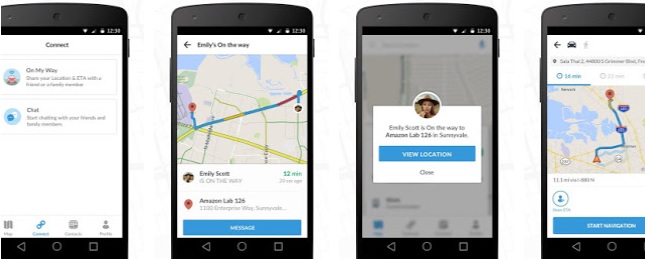 Scout GPS is an old GPS app using a new interface. It was known as TeleNav and it has changed its name, icon, and look to give it a brand-new appearance. It is still a trustworthy and secure navigation app with each of the fundamental features, such as navigation. But Scout GPS focuses more on individuals instead of navigation that gives it an exceptional taste. It may do things such as text individuals along with your ETA and alert you if others need you. The full version costs $24.99 a year. Also, some automobile manufactures use this system.
You can always  inform us about new or not mentioned GPS apps that you think interesting by giving us a feedback